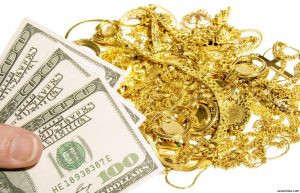 How to sell your unwanted Jewelry, Diamonds or Gemstones
Did you inherit jewelry you will not wear? Are you an executor for an estate without decedents? Maybe you want to convert the value of the diamond into cash or you just want to know the best way to sell your jewelry?
I can provide you several services to assist you in liquidating your items.
I am happy to assist with one item or an entire estate. I will consult with you to determine the value of what you have and how desirable your items may be. I'll go through all your options, depending on the jewelry itself.
I charge a consultation fee of $70 per half-hour
Are you looking to sell your scrap Gold?
• Want to sell you old gold?
• I can weigh and estimate your old gold for purchase.
So many consumers are now selling off their scrap gold but don't know where to start. Are you wondering what your gold is worth? Let me help you determine the value. I will weigh your items and examine or test your items metal fineness. I will then determine an estimated fair market value for your gold. Charges for this service are included in our consultation fees as quoted above.
We look at a variety of issues when assisting with an item, including:
• The style / period of the jewelry or stones and the strength of the market for those items.
• How much time the client has to sell the items – the general rule is the longer the length of time, the better the outcome depending on the market conditions.
• The condition and rarity of the item, whether it is from a famous maker / couture house
Is brokering your jewelry always a good idea? To be completely honest, no, not always. The less your item is worth, the less you need this service.
Our commission structure is as follows: 20% fee for items sold for $4,999.99 or less and 15% fee for items sold for over $5000.00.
PLEASE NOTE: I DO NOT BUY OR SELL JEWELRY – I SIMPLY OFFER A LIQUIDATION SERVICE TO OUR CLIENTS!